This is my go-to recipe for stuffing when it's time for Thanksgiving and Christmas. The combination of herbs and fresh veggies along with some good-tasting gluten-free bread is so good that even my meat-eating relatives like this recipe.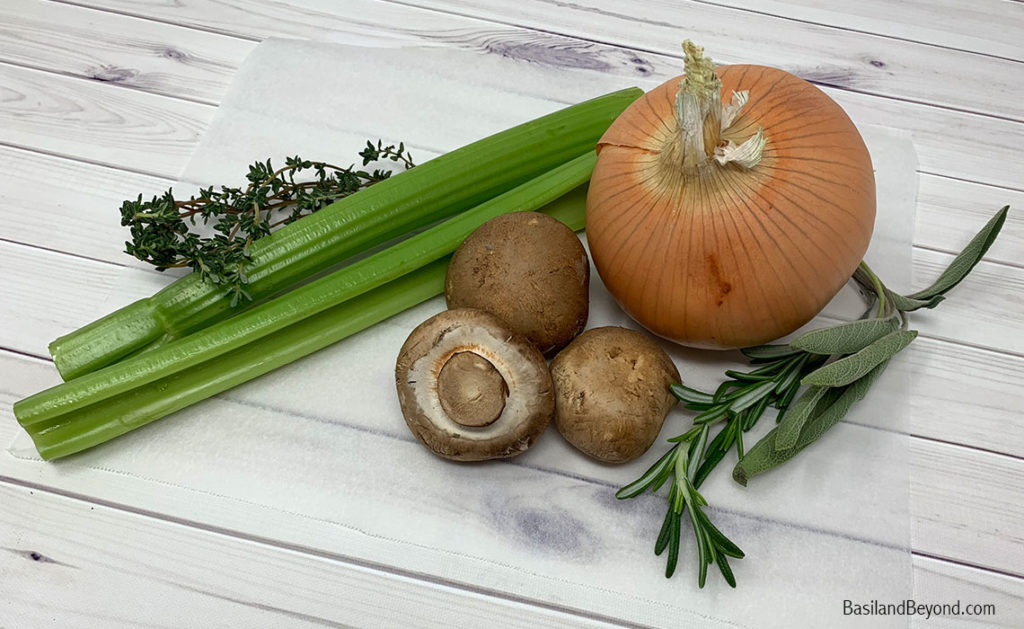 Use whatever brand of gluten-free bread your family likes best. We've used both La Brea Bakery and Udi's brands before with great results. I also tried Schar brand bread this year and was not as happy with the results but it was definitely still edible.
Also feel free to tweak the ingredients as you prefer. Tried herbs can be substituted for the fresh by using 1 teaspoon dry for each 1 tablespoon fresh.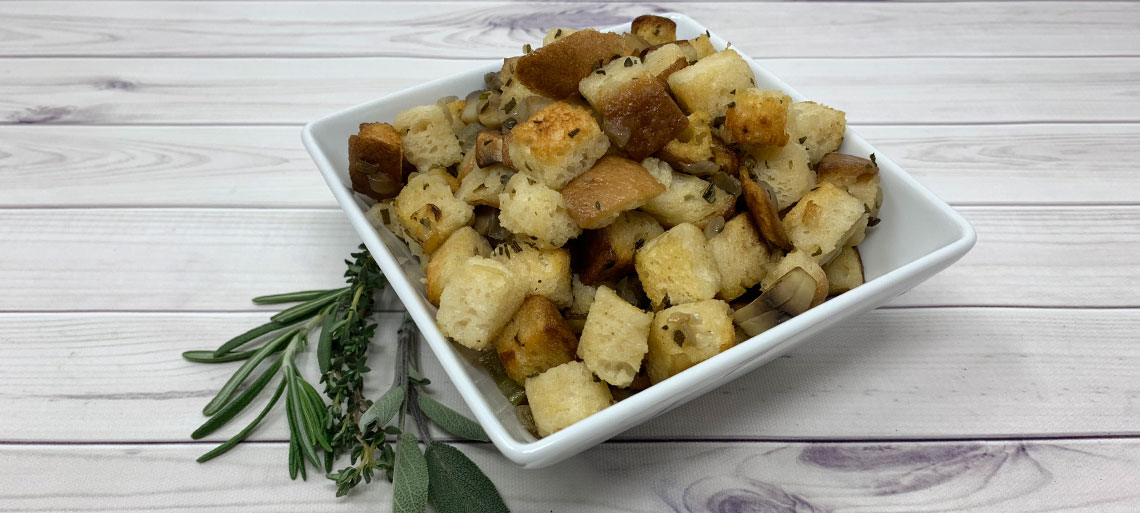 Print Recipe
Gluten-Free Vegetarian Stuffing
Ingredients
13 ounce loaf of gluten-free bread
3 tablespoons margarine
1½ cups celery, diced or sliced
1½ cups onion, chopped
1 tablespoon Italian parsley, chopped (optional)
1 tablespoon fresh sage, chopped
1 tablespoon fresh rosemary, chopped
1 tablespoon fresh thyme, chopped
salt and pepper, to taste
1½ cups mushrooms, chopped (optional)
about ½ cup vegetable broth
Instructions
1
Cube slices of bread to a uniform size and set aside.
3
Melt margarine in a medium/large saucepan.
4
Add celery, onion, herbs, salt and pepper and saute until vegetables begin to soften.
5
Add mushrooms and continue cooking until everything is soft.
6
Lightly toss vegetable mixture with bread cubes and add enough broth to evenly moisten. (Since we're using fresh bread this won't take as much as liquid as it does with dry bread.)
7
Place in a 9x13 inch casserole dish.
8
Cover with foil and bake for 35 minutes.
9
Remove foil and bake another 15 minutes or until stuffing is done.
Notes
*Substitute 1 teaspoon dried herbs for each 1 tablespoon fresh as needed.